NASA's Aqua satellite captured the snowstorm in the northeastern U.S.
A powerful snowstorm has swept through the north-eastern US on Dec. 22 to 23, resulting in over 90cm snowfall in 5 states, and breaking records in Massachusetts, Pennsylvania and New York and affecting 60 million people. New York City received all of last year's snow total in just this one storm. The storm in the image moved out to the Atlantic Ocean.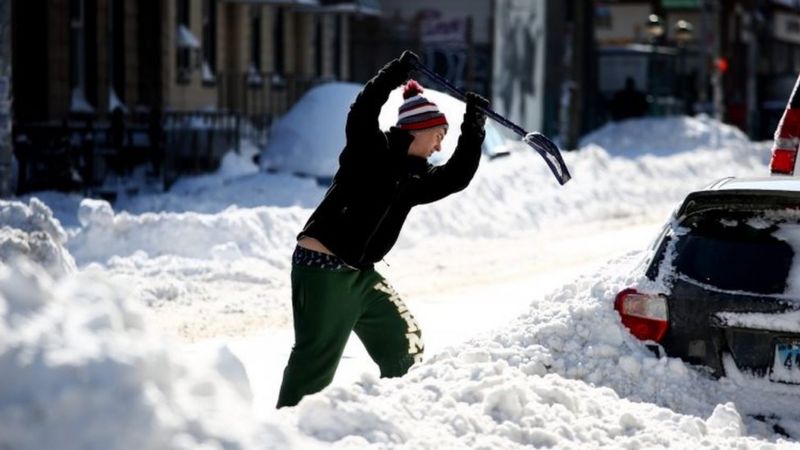 The local scenery on the ground is as follows.
Reference: Nor'easter Exits the U.S. Northeast (NASA Earth Observatory)
See earthview photo gallery: LiVEARTH